Sue Taylor - September 2014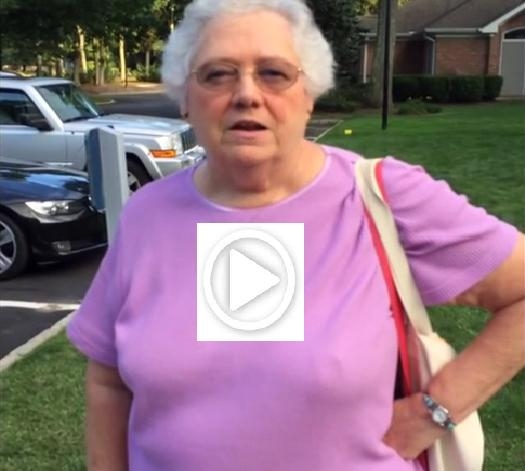 ---
Luis Fernando Recalde & Jennifer Rodriguez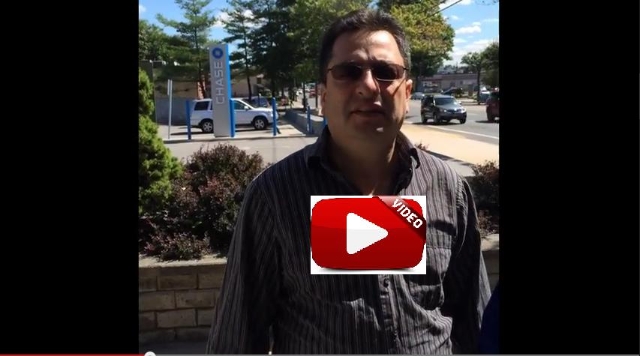 ---
Paul Papasimakis - June 2014
Mr Marco Gomez and his colleague Diane Penrod where both simply fanatstic not only did they help me find exactly what i was looking for but the where a true pleasure to work with on all levels. It was actually the best experience i have ever had purchasing a home thanks to them! Furthermore through this process we actually became very good friends. I highlty and sincerely recommend them both if your interested in buying a home. This is a process in our lives that although it's very exciting it can become very taxing at times. And they made it all in all great experienece i'm now in my new home thanks to both of them and i couldnt be happier ! Paul
---
Adva - May 2014
When I was in the market for a new home, I found Diane Penrod and Marco Gomez to be a great help in the daunting task. One of the biggest stresses in life is moving and they made it a little less stressful. They guided me through the process from looking at homes, through the closing process. They were both very responsive via phone, email, and texts and would always answer any small question I had regarding the homes I was shown. They were there with me at each step, and even made themselves available to me after the closing. I would highly recommend their services.
---
Tayo Popoola
Mr. Gomez was kind enough to answer questions for me relating to the sale of my mother's home- for free! God bless you and thanks so much!
---
SD - Brooklyn, NY January 2014
I recently sold my home in Queens and used Marco Gomez to list and show my home. Marco is extremely professional, knowledgable and trustworthy. He is bilingual, extremely educated and has an impressive and diverse resume, he is always available and has a tight network of professional and knowledgeable real estate attorneys, bankers, lenders and contractors. I wouldn't deal with anyone else!
---
Christian Avancena - January 2014
Marco helped is fine the perfect condo for my brother and I to share. Though the management company and seller were unresponsive, Marco did his utmost to ensure the sale went through. I would not hesitate to use his services again or recommend him for anything real estate-related.
---
Jarett Schnessel - January 2014
Marco is an excellent realtor. I used him to buy and, a few years later, sell my co-op. He is honest, hardworking and has a lot of patience. We had a lot of problems with the sale but Marco persevered and remained calm and professional during the whole process. I would recommend him to anyone without hesitation in a heatbeat...
---
A. Tsao
Marco is one of the most professional people I have ever worked with. Not only is he knowledgable about the housing market, he also referred me to a great real estate lawyer and mortgage lender. The three of them worked together so well (which is very important!) and got me through a pretty tough closing process.

I don't have a lot of time to learn the ins and outs of buying property. I bought a condo in Astoria that was in pre-construction, and Marco led me step by step through the process with a lot of patience. He was also great at negotiating and being transparent, honest, and responsive to my numerous questions throughout the contracting and closing process. I genuinely knew that he had my best interest in mind. He pushed to help me close when my closing kept getting delayed, and I know that if it weren't for him, I probably wouldn't have closed given that we were dealing with a pretty nasty sponsor/builder for the property.

I usually don't write reviews online, but Marco really went above and beyond what I had expected from a broker so I wanted to share my experience. I have worked with many brokers in the past (either renting apartments or when I started my condo hunt over 2 years ago) and none of them even come close to the professionalism and respect that Marco has in dealing with his clients. The buying process is already such a stressful situation that I'm so glad that I had his help in navigating me through it.
---
Tony & Hadas Yin - January 2014
My wife and I had the pleasure of working with Marco finding our new apartment. It was a long and bumpy journey. We were very picky and particular in terms of our requirements and needs. Marco not only was a professional through and through but also was patient and accommodating to all of our questions and concerns. We worked with a few other brokers before, and we can attest Marco is one of best in the business.
---
Jim McGurl - October 2013
Marco sold our family home that had been in the family since 1939, 3 generations. He was very understanding in how difficult it was for us to sell the home. Marco educated us on what the current market conditions were and then presented us with his marketing plan for the property. And what a marketing plan it was! There were over 30 offers in the first week. Marco presented us with with each and every offer and then listed each offer a very concise and detailed spread sheet. With his help we were then able to identify the strongest offers and then find the right buyer for the property. Marco is by far the best realtor I have every worked with. So if your selling your home and want a realtor who knows the market, is well organized and will work with your best interest in mind then let me recommend that you give Marco a call. You will be glad you did. We were!
---
Felix Fermin
Marco and I knew each other from our days at Robeco Investment management and maintain contact via Facebook. so when I needed to move back east from the Poconos I reached out to him, and I'm glad I did.

Marco knew the Long Island area very well, knew the good school districts and where we should have concentrated for our move.

He took into consideration what our commute would be like ,and the schools our kids would end up attending. He just went above and beyond most realtors. If your looking for a realtor than look no further. It took my wife and I a while to find the right house since we were selective in what we needed and wanted, but in the end Marco found the right home for us.

He provided contacts for legal representation, home inspection services and homeowners insurance that turned out GREAT!

Professional, Knowledgeable, dependable, trustworthy and honest. You wont go wrong with Marco Gomez!!

Felix Fermin
---
Paul Kimmerling
---
Ed Farkas
---
Glenn & Ruth Curry
Mark is an outstanding individual. He is dependable and is well-versed in his area of expertise. I highly recommend him.
---
Hector Velez
Bought a Single Family home in 2011 in Ozone Park, Ozone Park, NY.
Summary:
---
NC Prezeau
After looking for a home for several years with Mr. Gomez as our agent he never gave up on us. He was (and is) always very professional and incredibly patient. Finally, he found us a beautiful house and until now we still have a great relationship with Mr. Gomez. He is an outstanding agent and we highly recommend him. Mr. Gomez is always on top of his game. He is very dedicated to his job and his clients. I don't think we would have bought a house after looking for so many years if it wasn't for Mr. Gomez help. He made it a great experience always.
---
David Rosario
I cannot say enough good things about Marco Gomez. Being in the market for a good deal on a 2 family house I let Marco know what I was looking for and he diligently went about identifying numerous homes that met our criteria and price range. Admittedly working for us could not have been easy as we were very particular and selective but we were impressed by his professionalism and dedication to seeing that our needs be met. Marco finally found the home that we fell in love with and was perfect for us with the only issue being that it was priced considerably higher than our price range. Once again Marco came through with his superior real estate agent skills. Somehow, miraculously, he was able to negotiate a huge concession and we were able to move forward on our dream home. Not only that but he had a team in place that was able to hold my hand through the entire process from finding a home, to getting the home inspected and even obtaining a mortgage. This man really does do it all and makes the process so much easier and less stressful. I especially want to thank him for always being available to field phone calls and to look at properties. Marco definitely earns his commission and will be by go-to agent on all my future deals. If you're looking for a smart and dedicated real estate agent who could tilt the balance of power in a real estate deal then I highly recommend Marco and strongly enourage you to go with him as your agent! Thanks.
---
Dennis C.
There is absolutely no doubt that my wife and I made right decision in contracting Marco Gomez for my short-sale.

For anyone going through a short-sale you know very well how stressful and agonizing it is. in my opinion many houses can sell by themselves, with little effort from the agents. But when a agent can go through the political, financial and legal obstacles of a short-sale and come out successful while never losing hope, that is truly an accomplishment. My own real estate lawyers stated to me how impressed they are with Marco.

Extremely knowledgeable, responsive, and sincerely a very nice gentleman, Marco is a shining star.

If you want to sell, buy or unfortunately go through a short-sale, you will NOT be sorry in contracting Marco.

My wife and I are so grateful to Marco.
---
B. McMahon
I picked Marco Gomez for my agent because of his extensive backround in business and real estate and his intimate knowledge of the neighborhood. He kept me informed of the progress along the way. Selling a coop, especially in a recession, can be tricky, but Marco was diplomatic when needed, but firm when called for. On top of that, he is a very charming and warm individual that will guide you through any problems that arise. I highly recommend him!
---
Jarett S.
arco was excellent in every aspect of my first home purchase. I couldn't have asked for more. His professionalism, attention to detail and patience are unmatched. He was very resourceful and knowledgeable and his facts were always accurate. In times of frustration Marco is very understanding and down to earth. Having a broker that was sympathetic to the stresses of the whole process is very important. Marco turned out to be all that and a lot more. I will recommend Marco to any and every home buyer I ever meet. I know they will thank me.